Event Monitoring and Alerting
Collect patients' data from home via wireless machine to machine medical devices and send alerts when patient's status exceeds the limits.
Available features
Collecting patients' health status data from home via clinically validated medical devices (e.g. Blood Pressure monitor, Blood Glucose monitor, ECG)
Sending health status data via wireless machine to machine data transmitter - HUB - to frame data server
Monitoring, data transmission of 1 - 4 family end users at home
Monitoring, data transmission of patient fleets based on ID input with optional keyboard
Real time health risk stratification based on clinically accepted scoring algorithm
Alert mangement over the preset health status value threshold limit
Simple plug-in system, no need for setup or configuration of each medical sensors
Dedicated, fix IP for each end user for easy network administration
VPN (Virtual Private Network) encrypted channel for data protection of each user
Easy to use anytime anywhere globally via telco systems
Remote supervision of the state of HUB (e.g. battery, memory capacity)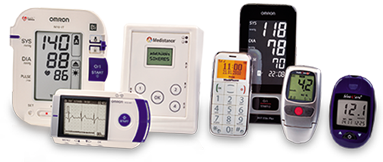 Effects of use
Ability to Remote Patient Monitoring (RPM) of user health status
More efficient use of the health database of your client or patient
Ability to monitor behavior in response to healthcare and treatment plans
Improves case visibility and helps optimize asset utilization, improving cash flow
Why should an insurer pay for an expensive ECG or ultrasound in a hospital, or for a visit to a doctor's office, if cheaper mobile devices and remote consultations work just as well?
Economist Intelligence Unit, Power to the Patient: How mobile technology is transforming healthcare
Customer Reference
Medistance healthcare, and patient account management is extremely efficient and well organized. Our project manager is fast in reply and efficient in solution finding and advice recommendation. Being new to the technology, we have worked very close to support and received guidance and solutions to our questions and issues.
We are also on top of the new developments of Sales Manago thanks to our project manager's openness to always present us novelties and support in deciding which works for us and in what moment. Happy customers with both our account and the solution.
Medoc Ltd. Laszlo Kiss CEO