Practice and Patient Administration
Treatment Planning and Medical Device Management system that helps treatment, alerting and workflow planning and manages medical devices for vital data communication from patient's home, as well as define appropriate treatment protocol, based on a variety of criteria.
Treatment Processes Templates
On Medistance main dashboard, you will find a menu of treatment workflow creator that allows to easily design new treatment workflows. You are led – step-by-step, view-by-view – through a cohesive path, where you can create new activity content, define the drug agent, rules of care and at the end of the day you will get a full list of statistics of a newly implemented optimal care process. It's designed with templates to enable everyone, even a person without any technical knowledge, to create a new set of care activities.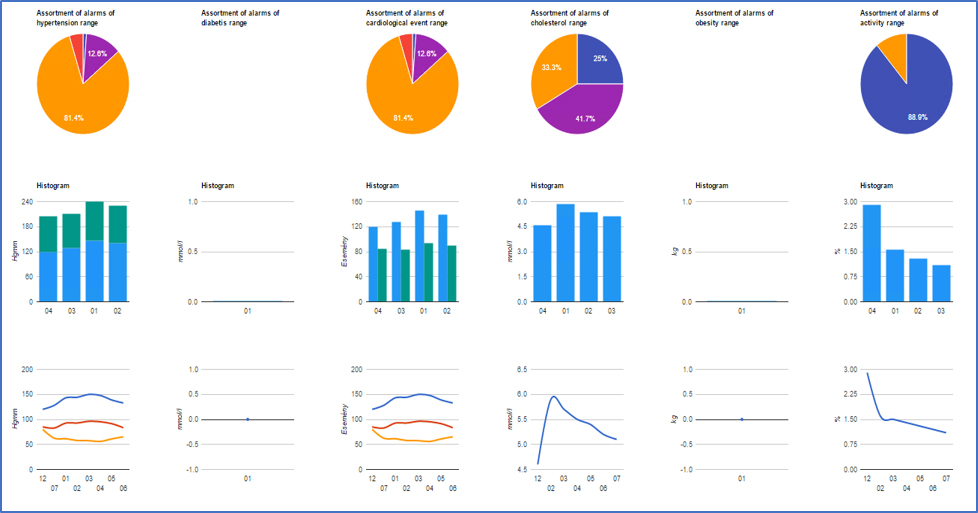 Big Data Evaluating in Healthcare
Most data integrations between practice management platforms and telemedicine tools available on the market allow you to transfer only the basic information such as photos or alarm triggers.
We went a step further, giving our users access to the following insights: clients' health related lifestyle behavior, vital signs history, recent and past health risks, changes of those or drug adherence by patients. As a result, our users can better understand their clients or patients and identify their care needs, all in real time.
Advanced patient segmentation and healthcare process automation
In addition to transferring behavioral and health status data, Machine-to-Machine data transmission Medistance Deep Data Integration makes it possible to accurately structure the gathered information.
By using the client segmentation module, Medistance users can analyze the lifestyle behavior of clients or patients, segment contact databases and automate healthcare education promotion and training processes.
Contact segments created in the module are based on the following 3 variables:
1. Time since last monitored health data
2. Validated scoring algorithm
3. Profile of client or patient based on master data like age, gender, etc.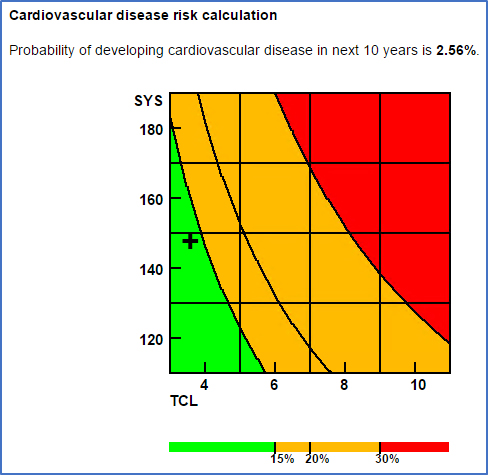 Hyper-personalization of healthcare plan and related communication based on Big Data
The combination of Big Data and the advanced features of our risk calculation automation platform let users take client or patient analysis to the next level.
However, the way our system lets you use this knowledge that makes Medistance Deep Data Integration such a powerful tool.
The platform lets its users carry out one-off and recurring healthcare activities, based on the gathered profile and risks, health behavioral data, then target activities with specific care, treatment, drug management process, or segment of same. Moreover, these activities can be carried out in real time and in every channel of communication within the care team.
As a consequence, users can fully achieve personalized care and omni-channel communication, delivering the right activities to the right people, at the right time and in the right channel.
Predictive Healthcare
The Medistance system can choose the optimal care process, activity communication for every client, patient or professional care provider, based on their masterdata, health data, treatment plan and activity data (from current and historical data sets). Personalization is achieved by tracking vital signs, behaviour, drug adherence and communication via real time monitoring.
Medistance can automatically determine your clients' future healthcare needs. When backed up with artificial intelligence, this allows you to successfully implement predictive healthcare and deliver individually tailored activity plan offers shortly before or right when the actual need arises.
The benefits of Medistance Healthcare Data Integration:
Gain unlimited access to health status, behavioral and historical overview of health assessment on potential and current clients, all in real time
Personalize care, treatment, activity plan offers to match your clients' unique health status, behavioral and risk profiles
Develop effective, omni-channel preventative healthcare, risk monitoring and e-learning campaigns, based on dynamic client or patient segments
Create omni-channel automation workflows, taking into account the full care cycle of every client
Hyper-personalized activity proposal and communication, based on the profile, health data, behavior of clients
Recommend further healthcare services relevant to clients' needs and interests, in real time