Finance
Handle financial transactions including general ledger, account set up and maintenance, journal entries, multi-dimensional cost centres, foreign currency adjustments and budgets.
Accounting and Finance
Medistance powered by SAP Business One provides a complete set of tools to help manage and streamline your financial operations in the healthcare provider company. It automates everyday accounting tasks such as maintaining ledger and journal entries, supporting tax calculations and enabling multi-currency transactions.
Multi-Dimensional Cost Centres
Medistance powered by SAP Business One allows the management of cost centres in multiple dimensions to provide the ability to easily analyse financial information. Businesses can easily organize their cost centre structure in hierarchies for sophisticated and accurate reporting.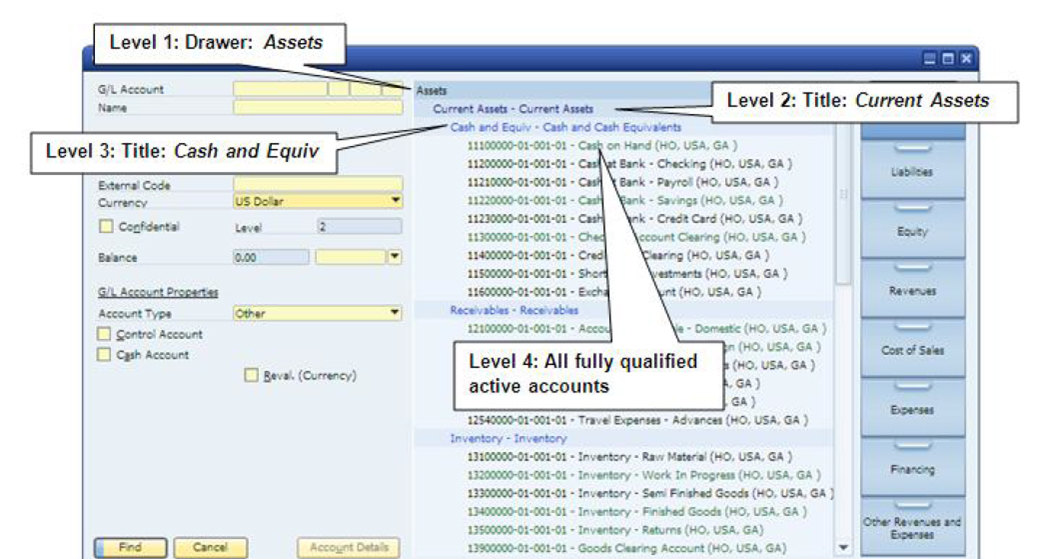 Budgets
Users can configure budget allocation methods, define budget figures in any currency (local, foreign or both), and display a summarised budget report that compares actual and planned figures.
Integrated Reports
SAP Business One offers extensive integrated reporting tools for creation of business, accounting, warehouse and financial reports, account statements and creation of customised reports. Reports can be exported in a variety of dierent formats, including Microsoft® Excel®, Microsoft® Word® and PDF.