Machine Learning and AI
Medistance Machine Learning and AI is an advanced, self-learning algorithm that analyzes the vital signal and risk profile of individual clients, predicting future health risks. Then it sends personalized risk alert and care recommendations, according to what the algorithm deems most likely to be the most optimal. It provides insight into client, patient health, lifestyle history, drug management and analyzes the way healthcare protocol steps correlate in care, allowing for highly engaging and eye-catching view to be delivered to individual end users.
Next generation predictive health status based on self-learning algorithms
The technology of Machine Learning and AI is based on two recommendation models. Each is optimized to support a specific healthcare approach. For preventative healthcare – affinity analysis (or the so-called Predictive Health Risk Analytics) and for treatment follow up care – event risks scoring analysis (the so-called Cardio Vascular Risk Stratification). Used in tandem, the models enhance both predicitve and follow up care activities.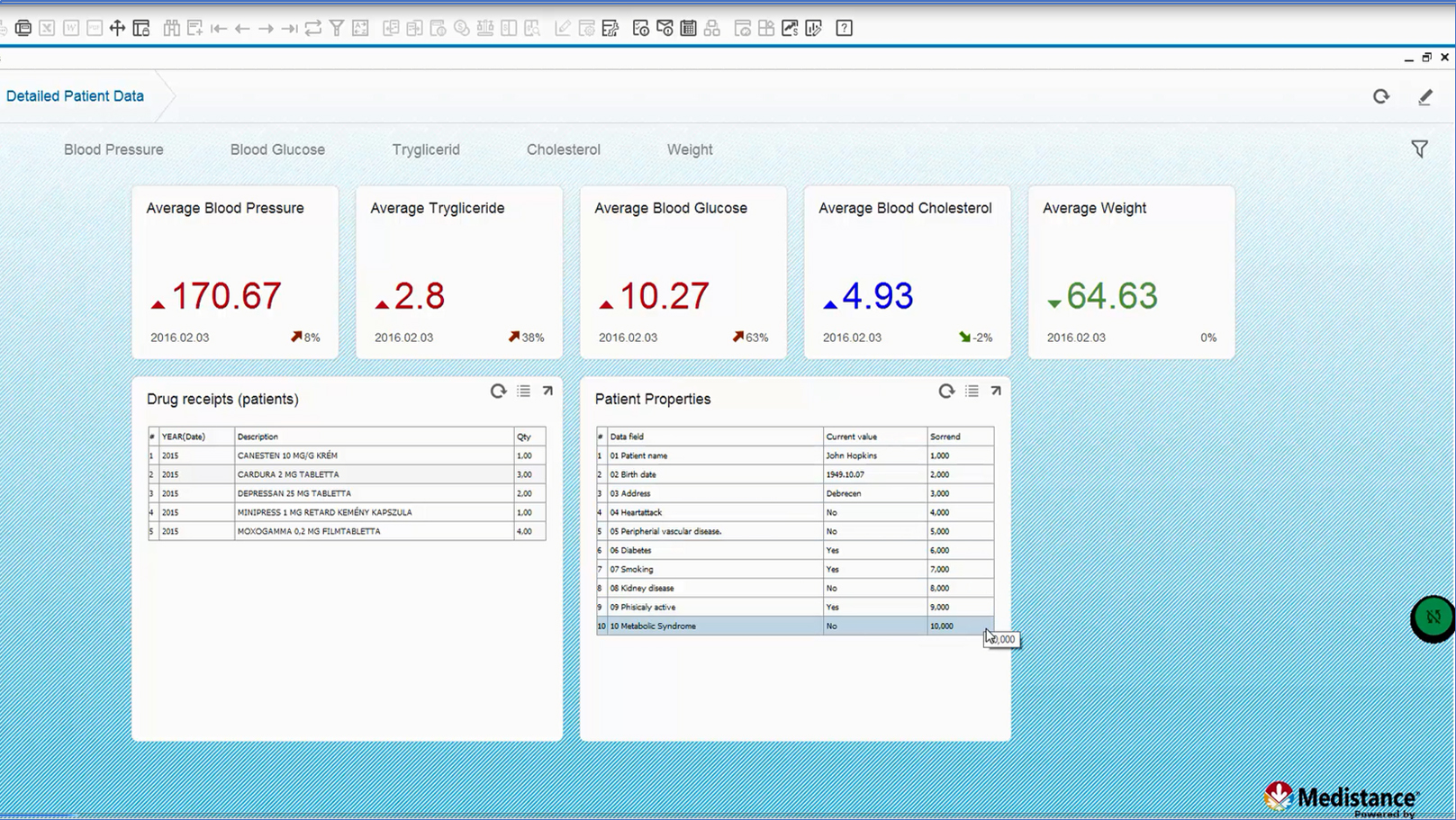 Predictive client-specific healthcare models and AI-driven care recommendations
Medistance Machine Learning and AI module can automatically select appropriate follow up steps for each client and recommend the best possible way of healthcare for them based on their health, vital sign and lifestyle history. Moreover, the system stores information on healthcare related data and behavior of anonymous clients, allowing the content to be personalized even based on the data of unidentified clients. This means that a big data of clients are subject to analysis of their healthcare behavior mechanisms.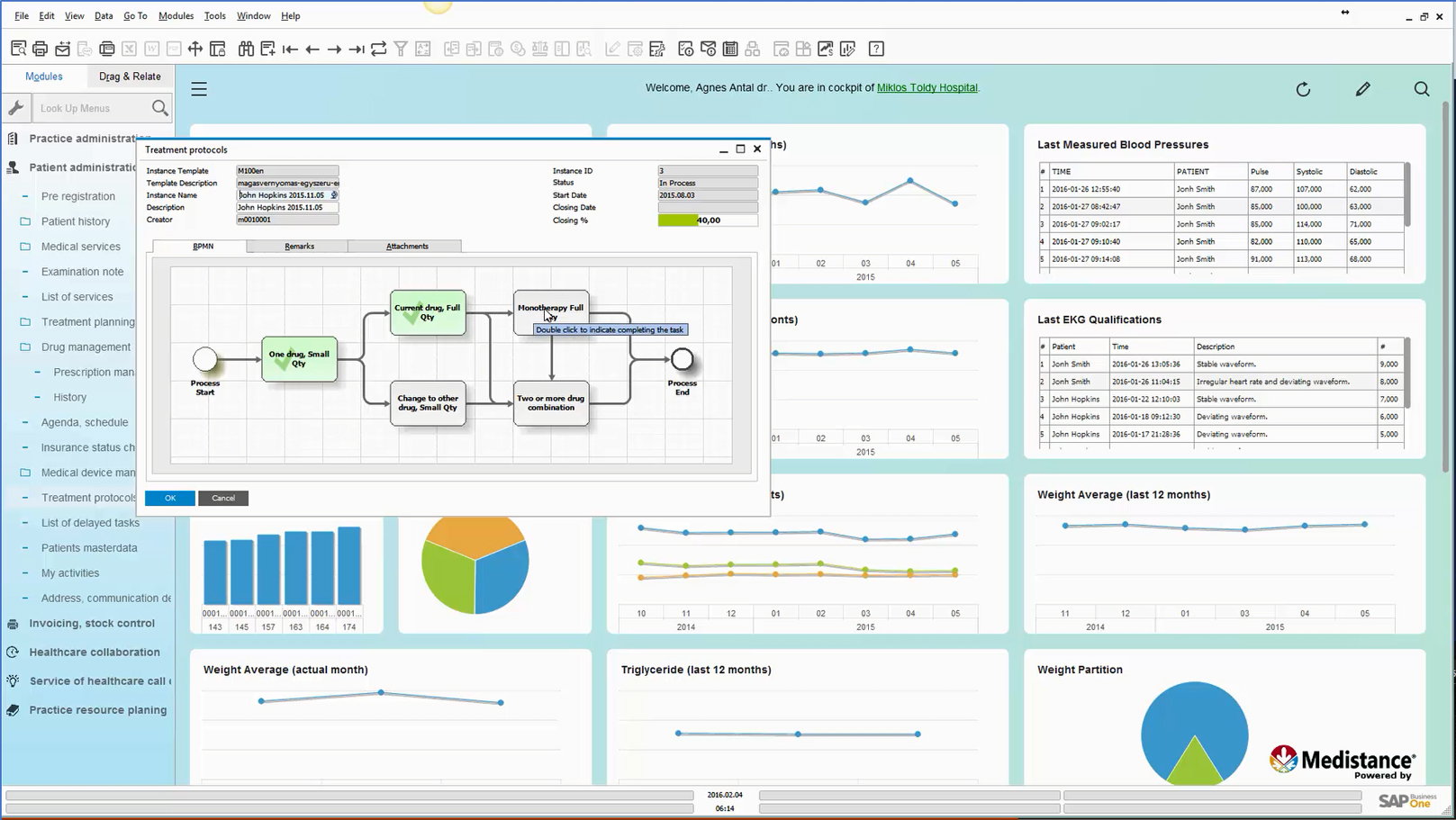 New Predictive and care follow up mechanism, predicting steps and time of personalized care delivery
Predictive and care follow up activities greatly benefit from the additional information gained in the care process. The knowledge on which healthcare, treatment steps, drugs are currently applied after each other, as well as which communication channels result in highest conversion rates, it is possible to focus on efficient care solutions and optimize treatment expenditures. What is more, knowing exactly when and how clients act, helps to choose the perfect time to deliver an activity plan and strengthens relationships between care team members and the client.
Business benefits
Impress your end users with personalized care process offers
Access detailed transaction data analytics
Achieve the maximum client's lifetime value in each case
Streamline your operational care costs
Find out which processes, drug agent categories are the most optimal and successful
Learn about your clients' individual care preferences and predict their next healthcare steps